If you receive an email like the screenshot below, please be noted that this is an automated email by Stripe to all our API users. Receiving this email doesn't mean you will be getting charged for overage.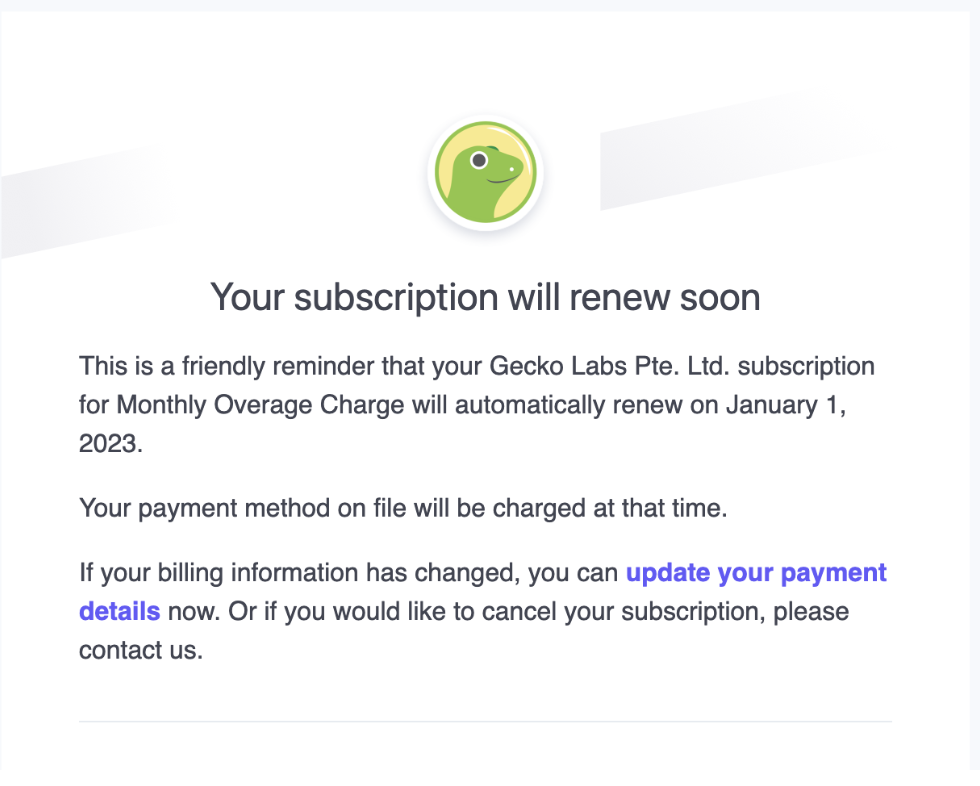 Notes:
You will only get charged for overage if your monthly usage exceeds your monthly quota. This can be tracked in your developer dashboard: https://www.coingecko.com/en/developers/dashboard.
We will send you email reminder when your usage is close to 100% or exceed 100%, you may also turn on more alerts in the developer dashboard.
If you have any questions or interested to upgrade to a higher plan to save on overage cost, you may reach our team at api@coingecko.com.