1. Navigate to your token's pools.
2. Go to the Token Info section.
3. Click "Update Token Info" and submit the information.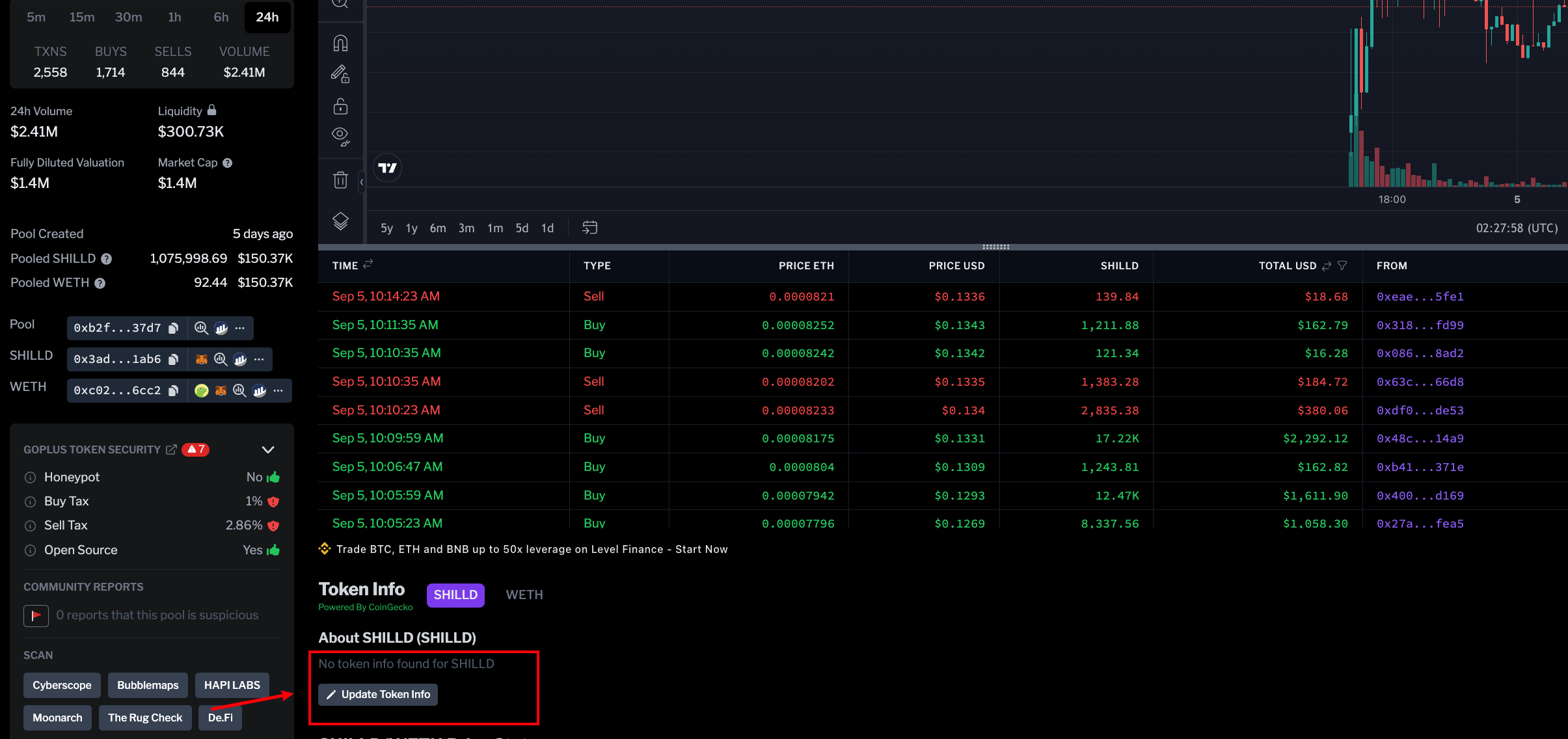 Please note that your request may be rejected if:
Insufficient information provided to verify the legitimacy of the request
Incorrect information submitted
Information submitted to the incorrect channel
Duplicated request
Information update on GeckoTerminal is FREE. Any individual or party that is actively promoting such services is by no means associated with GeckoTerminal/CoinGecko.