Yes you can, here are the steps to change login email address.
Yes, you can now change the login email address that is tied to your CoinGecko account!
Once you are logged in to your CoinGecko account, head over to Login and Security page and click on the "change" button beside the Email box.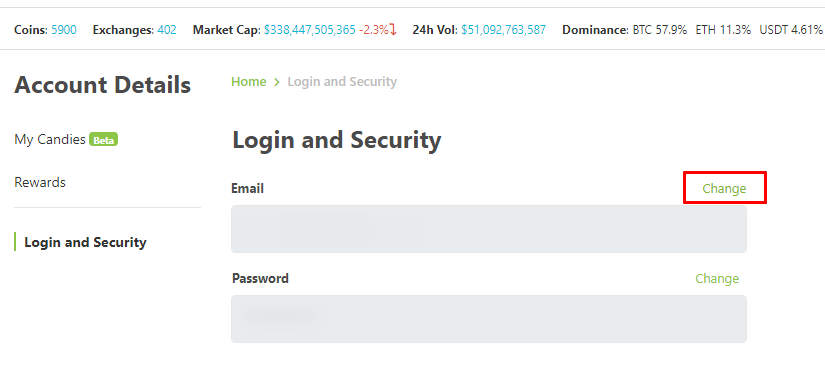 Once you have entered the new email address, a confirmation email will be sent the address you entered (make sure to check your spam folder if you did not receive it within 2 minutes).
Just click on the link provided to confirm the email change.