CoinGecko uses data adjusted to local Timezones on charts displayed on each coin.
The chart below shows historical data on Bitcoin. To display timezone information, hover your mouse over onto the Bitcoin line chart. The time displayed will be adjusted to your local timezone.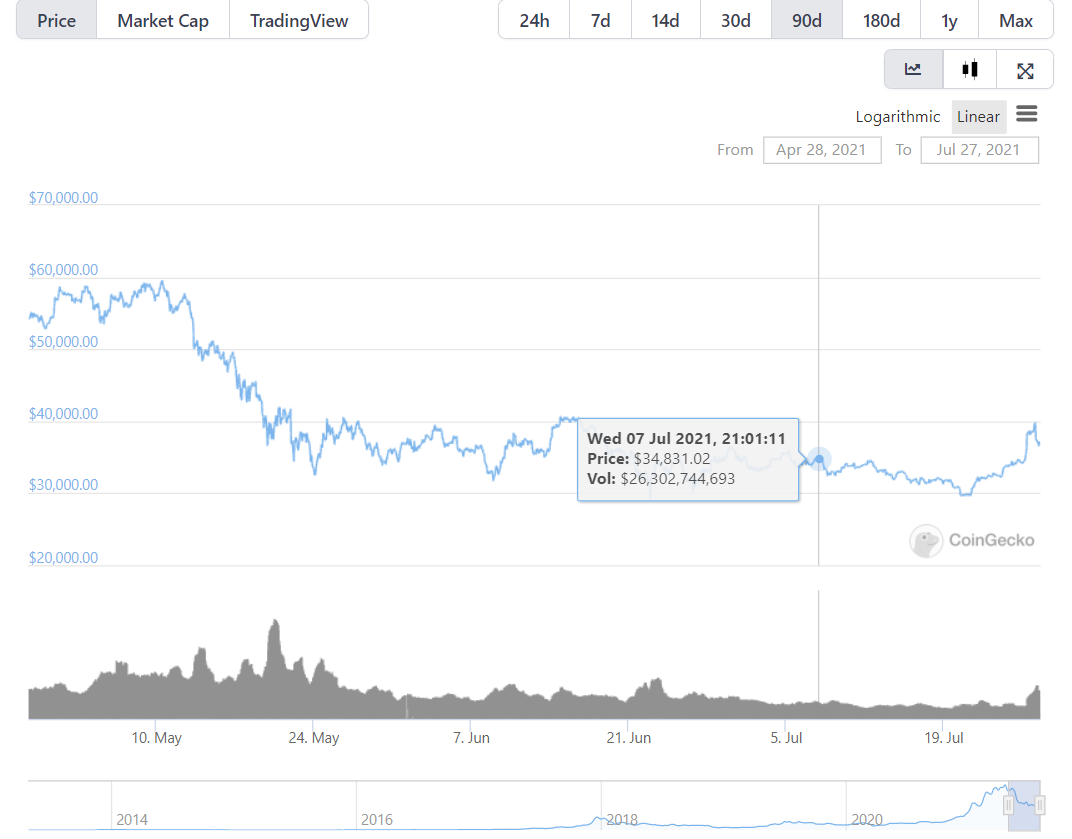 CoinGecko also has a Candlestick Chart feature by TradingView. UTC Timezone is the default settings used for this chart feature. Each candle opens at 00:00:00 UTC and closes at 23:59:59 UTC. Kindly take note of the difference in time recordings.