A short guide on how to set your preferred currency ​
For desktop users:
Near the top-right corner, there is a dropdown that allows you to change set the currency of your choice, which includes a range of fiat or cryptocurrencies: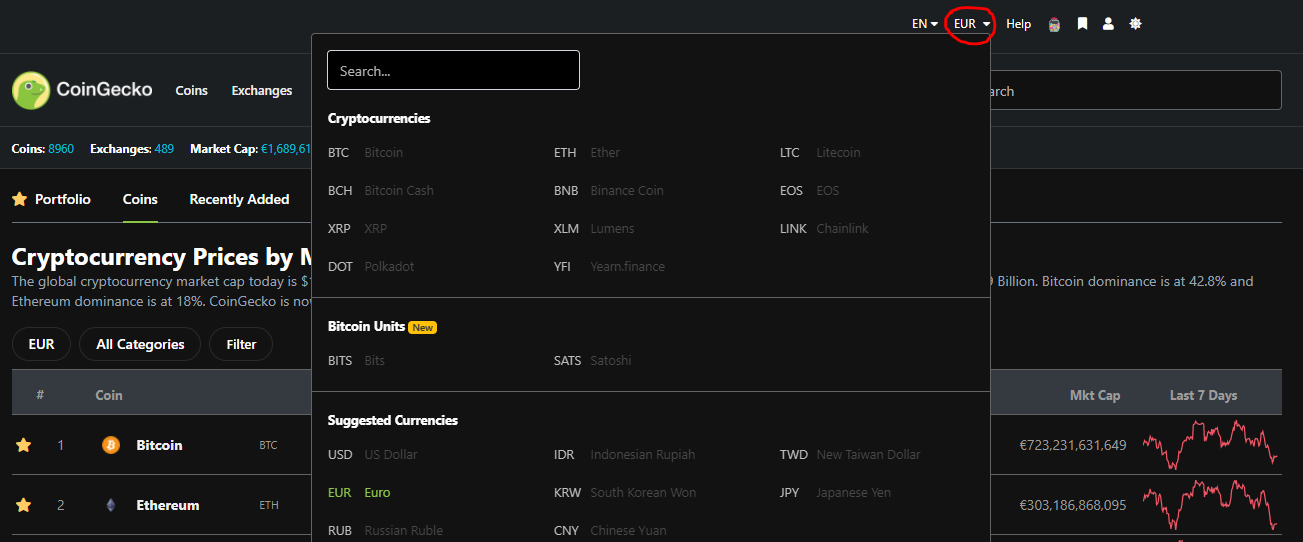 For mobile users:
1. Click on "More" near the bottom right corner of the screen.
2. Then click on Currency (Primary & Secondary)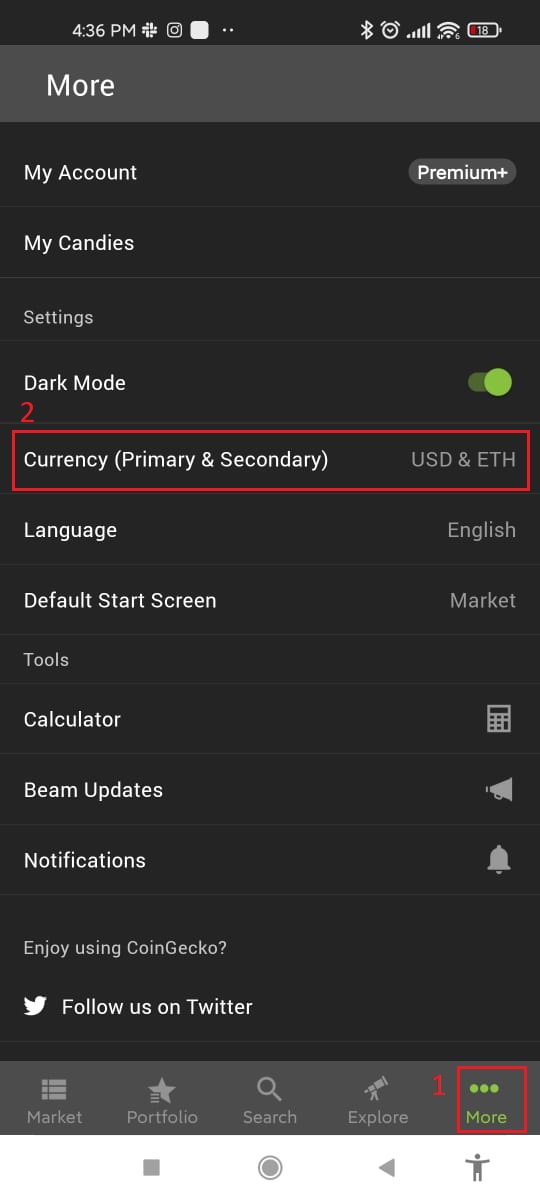 Users can then set up to 2 default currencies of your choice. In this example, we will select USD as the primary currency, and AUD as the secondary currency.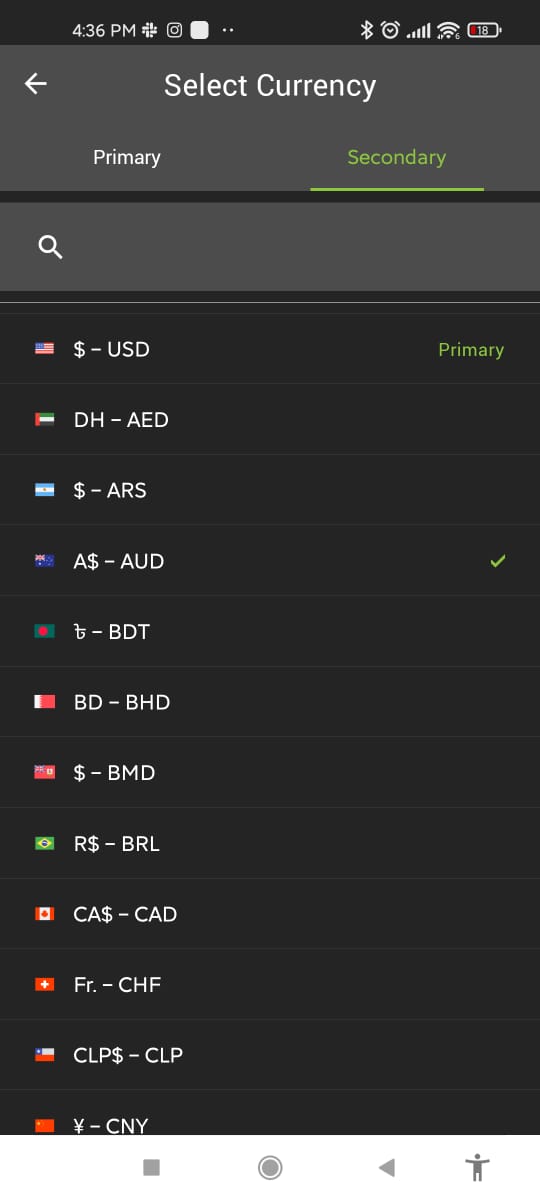 Now that you have set the 2 currencies of your choice, you can quickly switch between them by tapping on the currency icon in the toolbar on top: