Thank you for your interest in signing up for a CoinGecko account. Kindly follow these simple steps to get started.

1. Head over to https://www.coingecko.com/account/sign_up and fill up the details accordingly on the landing page.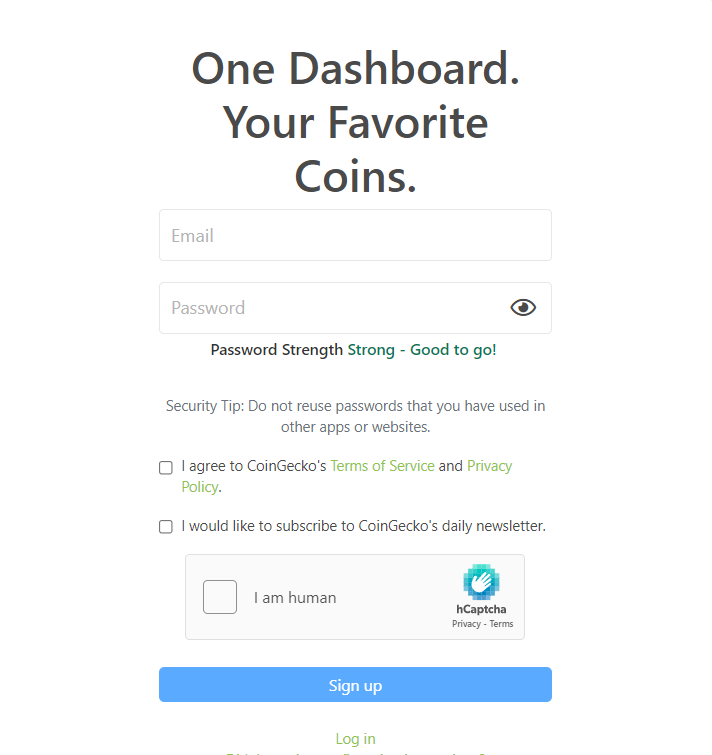 2. Once you have completed the form, you should receive a confirmation email in your inbox.
3. Kindly confirm the email and you should be able to sign in to your CoinGecko account.

Welcome Onboard!