After subscribing to CoinGecko API paid plans, you can follow this guide below to start using our Pro version API:
1. API Usage Report
Go to

Developer's Dashboard

You can check your month-to-date API usage report and the timestamp when you last used your Pro API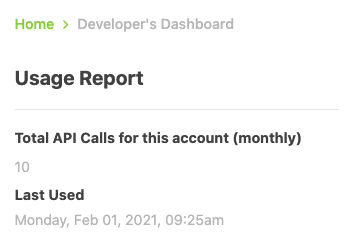 2. Create a new API Key

3. Making API request
Tips:
4. Editing or Deleting API Key
Go to

Developer's Dashboard

and click "Edit" on a specific API Key

Click "Delete Key" to delete this API key

You can also update the "Label" and click "Confirm" to confirm your update

Questions?
Please visit our help center for the full list of questions. You may also drop us a message via email api@coingecko.com